This is an archived article and the information in the article may be outdated. Please look at the time stamp on the story to see when it was last updated.
[protected-iframe id="4c3ab4c9f3d0df23ff5f6d0d1b4429f2-41641936-107036767″ info="//html5-player.libsyn.com/embed/episode/id/5639884/height/90/width/640/theme/custom/autonext/no/thumbnail/yes/autoplay/no/preload/no/no_addthis/no/direction/backward/render-playlist/no/custom-color/5b5afa/" width="640″ height="90″ style="border: none;" scrolling="no"]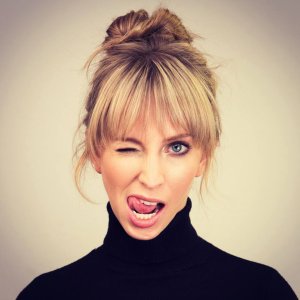 Julia Aks is an actress and opera singer from Los Angeles. Performing has always been a part of Julia's life since an early age. She loved to sing and act, and as the daughter of to classical musicians, a career in performing seemed to always be in her future.  In her early teens, Julia discovered a love for performing in comedies and would continue to hone her craft through high school. By the time she finished college, she had seized a number of opportunities to perform and grow as an artist, and at just 23-years-old she was even offered a contract with the LA Opera.
At certain point, though, Julia hit a wall. She suddenly seemed to stop getting work, and realized talent alone would not get her to the next phase of her career as a performer. After having a bit of a breakdown, Julia found herself at a crossroads: She should either give up, or pick herself up and fight even harder for the things she wants most.
In this episode of Spoken Dreams, Julia talks about how she was able to make her own opportunities to grow as an artist. She shares the story of her first audition with the LA Opera, and recalls the emotional journey of finally pushing her career as an actress and singer to the next level.
Related show links:
Subscribe to "Spoken Dreams": via iTunes | RSS
Facebook: SpokenDreamsPodcast
Twitter: @SpokenDreamsPod
Email: SpokenDreams@KTLA.com
About the Podcast: "Spoken Dreams"
[protected-iframe id="0d217378aa7b240f5360b45cbfaa2ec6-41641936-107036767″ info="//html5-player.libsyn.com/embed/episode/id/5639884/height/360/width/640/theme/standard/autonext/no/thumbnail/yes/autoplay/no/preload/no/no_addthis/no/direction/backward/" width="640″ height="360″ style="border: none;" scrolling="no"]