This is an archived article and the information in the article may be outdated. Please look at the time stamp on the story to see when it was last updated.
[protected-iframe id="2105d6713132a70e6b24f7c7202dc5bc-41641936-107036767″ info="//html5-player.libsyn.com/embed/episode/id/6815530/height/90/theme/custom/autoplay/no/autonext/no/thumbnail/yes/preload/no/no_addthis/no/direction/backward/render-playlist/no/custom-color/5e5dff/" width="100%" height="90″ style="border: none" scrolling="no" webkitallowfullscreen="" mozallowfullscreen="" allowfullscreen=""]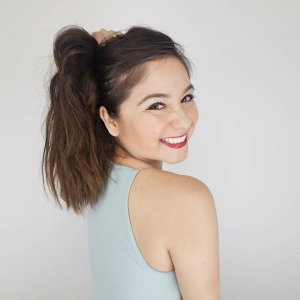 Denise Salcedo is a television host and entertainment reporter from Los Angeles. Growing up, Denise dreamed about becoming an actress and began studying theater in college. However, early in her college career, Denise came to realize that a future as a professional actress likely wasn't in the cards for her. Defeated, she needed to figure out what it was that she would do next.
After an unassuming stroll through the campus library, Denise stumbled upon the Broadcasting Department and decided to change her college major. She soon came to realize that a career as a host and entertainment reporter was her new dream job, and after a year of toiling for free, she was able to transition into the professional realm. Many red carpet events and celebrity interviews later, Denise found an opportunity to use her skills to land her smack in the middle of a place she had loved since childhood: The center of  a wrestling ring.
In this episode, Denise opens up about how she discovered what she thought was her dream job, actually wasn't. She talks about finding her true calling, and shares the nerve-wracking experience of ring announcing her first televised wrestling event.
Related show links:
Subscribe to "Spoken Dreams": via iTunes | RSS
Facebook: SpokenDreamsPodcast
Twitter: @SpokenDreamsPod
Instagram: @SpokenDreamsPod
Email: SpokenDreams@KTLA.com
About the Podcast: "Spoken Dreams"
[protected-iframe id="6805bb8068e99f318adda13d941c0727-41641936-107036767″ info="//html5-player.libsyn.com/embed/episode/id/6815530/height/360/width/640/theme/standard/autonext/no/thumbnail/yes/autoplay/no/preload/no/no_addthis/no/direction/backward/" width="640″ height="360″ style="border: none" scrolling="no" webkitallowfullscreen="" mozallowfullscreen="" allowfullscreen=""]