This is an archived article and the information in the article may be outdated. Please look at the time stamp on the story to see when it was last updated.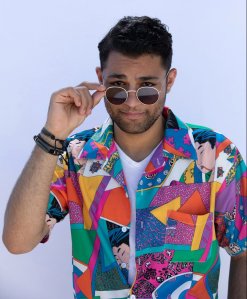 Sameh Marey is a musician, guitarist, and singer-songwriter going by the name NOVA. He is originally from Egypt, but is now in Los Angeles pursuing his dreams of stardom. NOVA developed a deep connection with music at a very young age. He began writing his own songs and melodies as a child without even owning an instrument. Once he was confident with his abilities as a songwriter, NOVA mustered the courage to ask his parents for a guitar, and while at the time they didn't necessarily believe there was a future in music, they agreed to purchase NOVA his first acoustic guitar.
NOVA and his guitar became inseparable as he continued to evolve as a musician. It wasn't until graduating college with a film degree that NOVA realized nothing in life makes him happier than playing music. It was then that he had to face his next big challenge: Telling his parents he was leaving for the United States to chase a music career.
Related show links:
Subscribe to "Spoken Dreams": via iTunes | RSS
Facebook: SpokenDreamsPodcast
Twitter: @SpokenDreamsPod
Instagram: @SpokenDreamsPod
Email: SpokenDreams@KTLA.com
About the Podcast: "Spoken Dreams"