This is an archived article and the information in the article may be outdated. Please look at the time stamp on the story to see when it was last updated.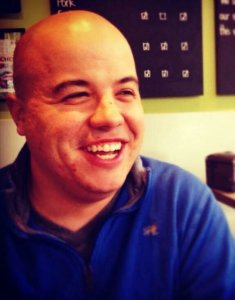 Paul Sanchez is a filmmaker and photojournalist. Twenty years ago, Paul was in charge of a small college radio station in St. George, Utah. It was something Paul was very proud of. He was able to share the music he loved and spread his voice in the community. One Monday afternoon, after a terrible incident, the radio station was shut down.
Paul and some of his colleagues were left with more questions that answers, and while Paul always wanted to share the story of what happened at D91 FM, twenty years of self-doubt kept him from doing so. Now, After all this time, Paul is putting together a documentary called "Last Days of Dixie" and he's finally ready to share his story.
Related show links:
Paul Sanchez on social media: Twitter
Subscribe to "Spoken Dreams": via iTunes | RSS
Facebook: SpokenDreamsPodcast
Twitter: @SpokenDreamsPod
Instagram: @SpokenDreamsPod
Email: SpokenDreams@KTLA.com
About the Podcast: "Spoken Dreams"