This is an archived article and the information in the article may be outdated. Please look at the time stamp on the story to see when it was last updated.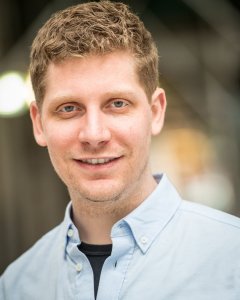 Ronny Pascale is a comedy writer, producer, and improv performer form New Haven Connecticut. Ronny knew he wanted to be a performer at a young age, but he would not begin pursuing it until his mid-20's. He attributes this long delay to the fact that he grew up feeling very insecure and shy. Ronny became interested in improv after seeing a show he heard an advertisement for over the radio. Ronny began studying improv in New York City, and slowly began breaking out of his shell.
Ronny would go on to form his own improv team, and toured the country performing comedy. He also continued to pursue a passion for writing, and set his sights on Los Angeles to be a comedy producer. In this episode of the podcast, Ronny opens up about learning to take risks, and how he was able to overcome his shyness to become a more confident writer and performer.
Related show links:
Subscribe to "Spoken Dreams": via iTunes | RSS
Facebook: SpokenDreamsPodcast
Twitter: @SpokenDreamsPod
Instagram: @SpokenDreamsPod
Email: SpokenDreams@KTLA.com
About the Podcast: "Spoken Dreams"
[protected-iframe id="ff4e94d19a9559b9e1debbedb67778ea-41641936-107036767″ info="//html5-player.libsyn.com/embed/episode/id/6715804/height/360/width/640/theme/standard/autonext/no/thumbnail/yes/autoplay/no/preload/no/no_addthis/no/direction/backward/" width="640″ height="360″ style="border: none;" scrolling="no"]