This is an archived article and the information in the article may be outdated. Please look at the time stamp on the story to see when it was last updated.
Trey Everett is an aspiring musician from Pasadena, Texas. At a young age, he began to develop a strong passion for music and the arts. After tagging along with a friend to Los Angeles for an acting audition, he suddenly found himself thrust into the midst of Hollywood's entertainment industry working as an actor.
Trey enjoyed pursuing acting as a career for several years, but he could never shake the feeling that perhaps he had veered off from his true path. Eventually, he would rediscover his passion in life: making music.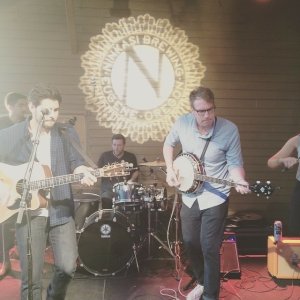 In this episode, Trey shares his stories about valuable lessons learned, humbling experiences, and even tells how after a chance encounter on set, he may have been the inspiration for a popular television series.
He also opens up about coming to the realization of needing to go back to his true passion of music, and how he ended up playing drums for the band Moonlight Graham.
Related show links:
Subscribe to "Spoken Dreams": via iTunes | RSS
Facebook: SpokenDreamsPodcast
Email: SpokenDreams@KTLA.com
About the Podcast: "Spoken Dreams"
[protected-iframe id="d9f1e653290580f3ad40e50bad46a8e1-41641936-107036767″ info="//html5-player.libsyn.com/embed/episode/id/5348296/height/360/width/640/theme/standard/autonext/no/thumbnail/yes/autoplay/no/preload/no/no_addthis/no/direction/backward/" width="640″ height="360″ style="border: none" scrolling="no" webkitallowfullscreen="" mozallowfullscreen="" allowfullscreen=""]