This is an archived article and the information in the article may be outdated. Please look at the time stamp on the story to see when it was last updated.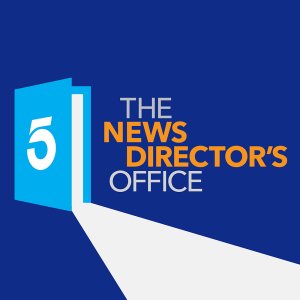 Welcome to "The News Director's Office," with new episodes released every Tuesday.
On this podcast, KTLA 5 news director Jason Ball explores topics in the news, issues facing journalists, and the newsgathering process.
Joined by producer Bobby Gonzalez, each episode includes an in-depth interview with journalists, newsmakers, or interesting people. Jason also offers reading & viewer recommendations including articles, books, Ted Talks, and more. He also takes listener questions and offers inspirational quotes.
"The News Director's Office" takes you behind closed doors to offer a candid glimpse at news, media, and the personalities who work within the industry.
Read Jason's full bio here.
Listen to "The News Director's Office" here.
Subscribe via iTunes here.