This is an archived article and the information in the article may be outdated. Please look at the time stamp on the story to see when it was last updated.
[protected-iframe id="9a14ccc6090488513d1008bd8582ec91-41641936-107036767″ info="//html5-player.libsyn.com/embed/episode/id/7484546/height/90/theme/custom/autoplay/no/autonext/no/thumbnail/yes/preload/no/no_addthis/no/direction/backward/render-playlist/no/custom-color/2320ff/" width="100%" height="90″ style="border: none;" scrolling="no"]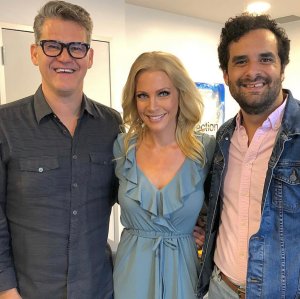 On a new episode of The News Director's Office, KTLA reporter Kacey Montoya opens up about her appreciation for veterans. She shares her experience following Honor Flight Southland, A volunteer organization created to honor America's veterans by transporting heroes to Washington DC to visit and reflect at their memorials. Kacey also talks about her love for dogs, and her mission to keep them out of shelters.
Episode quotes
"Never was so much owed by so many to so few. "– Winston Churchill


"We can't all be heroes. Some of us have to stand on the curb and clap as they walk by."– Will Rogers

"Some people live their entire lifetime and wonder if they have ever made a difference in the world, but the Marines don't have that problem."– President Ronald Reagan

"Courage is contagious.  When a brave man takes a stand, the spines of others are often stiffened."– Reverend Billy Graham
Related show links:
Subscribe to "The News Director's Office": via iTunes | RSS
Jason on social media: Twitter | Instagram
Bobby on social media: Instagram
About the Podcast: "The News Director's Office"
More podcasts from KTLA: Frank Buckley Interviews | Spoken Dreams
[protected-iframe id="747605e67c32d9d2a3d359b4bb59ecd5-41641936-107036767″ info="//html5-player.libsyn.com/embed/episode/id/7484546/height/360/theme/standard/autoplay/no/autonext/no/thumbnail/yes/preload/no/no_addthis/no/direction/backward/" width="100%" height="360″ style="border: none;" scrolling="no"]