This is an archived article and the information in the article may be outdated. Please look at the time stamp on the story to see when it was last updated.
[protected-iframe id="34eb078eb0b2d6d8b8f7548b16ef1866-41641936-107036767″ info="//html5-player.libsyn.com/embed/episode/id/7027379/height/90/theme/custom/autoplay/no/autonext/no/thumbnail/yes/preload/no/no_addthis/no/direction/backward/render-playlist/no/custom-color/2320ff/" width="100%" height="90″ style="border: none;" scrolling="no"]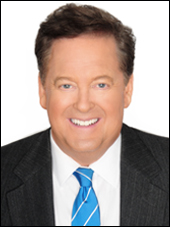 Longtime KTLA entertainment reporter Sam Rubin joins The News Director's Office podcast to share anecdotes from his favorite celebrity interviews and encounters, the story behind how he joined the KTLA team, and lists off some of his Emmy predictions.
Episode quote
"It is not the critic who counts; not the man who points out how the strong man stumbles, or where the doer of deeds could have done them better. The credit belongs to the man who is actually in the arena, whose face is marred by dust and sweat and blood; who strives valiantly; who errs, who comes short again and again, because there is no effort without error and shortcoming."

– Theodore Roosevelt
Related show links:
Subscribe to "The News Director's Office": via iTunes | RSS
Jason on social media: Twitter | Instagram
Bobby on social media: Instagram
About the Podcast: "The News Director's Office"
More podcasts from KTLA: Frank Buckley Interviews | Spoken Dreams
[protected-iframe id="9a1df92d50e49b71495935bb8e437bfc-41641936-107036767″ info="//html5-player.libsyn.com/embed/episode/id/7027379/height/360/width/640/theme/standard/autonext/no/thumbnail/yes/autoplay/no/preload/no/no_addthis/no/direction/backward/" width="640″ height="360″ style="border: none;" scrolling="no"]