Find great hot tub deals on Coleman and Intex
If you're looking for the best Black Friday deals on hot tubs, you've come to the right place. Whether you want an inflatable hot tub or a hard-shell hot tub, a compact hot tub or a spacious hot tub, we've scoured the web to bring you the best deals.
You can often find impressive Black Friday hot tub deals that shave hundreds of dollars off the retail price. At BestReviews, we've researched countless hot tubs over the years to find the very best on the market, and some of our current favorites are on sale right now, including the Coleman SaluSpa Sicily AirJet Inflatable Hot Tub and the Aquarest Spas AR-400 Premium 4-Person 20-Jet Plug and Play Hot Tub.
Last updated on Nov. 27, 2023, at 12 a.m. PT.
Inflatable hot tub deals
An inflatable hot tub is an affordable alternative to a hard-shell hot tub — and you can get some outstanding deals around Black Friday. While their jets aren't as powerful or durable as hard-shell options, they make up for it in convenience and the ability to move them and pack them away.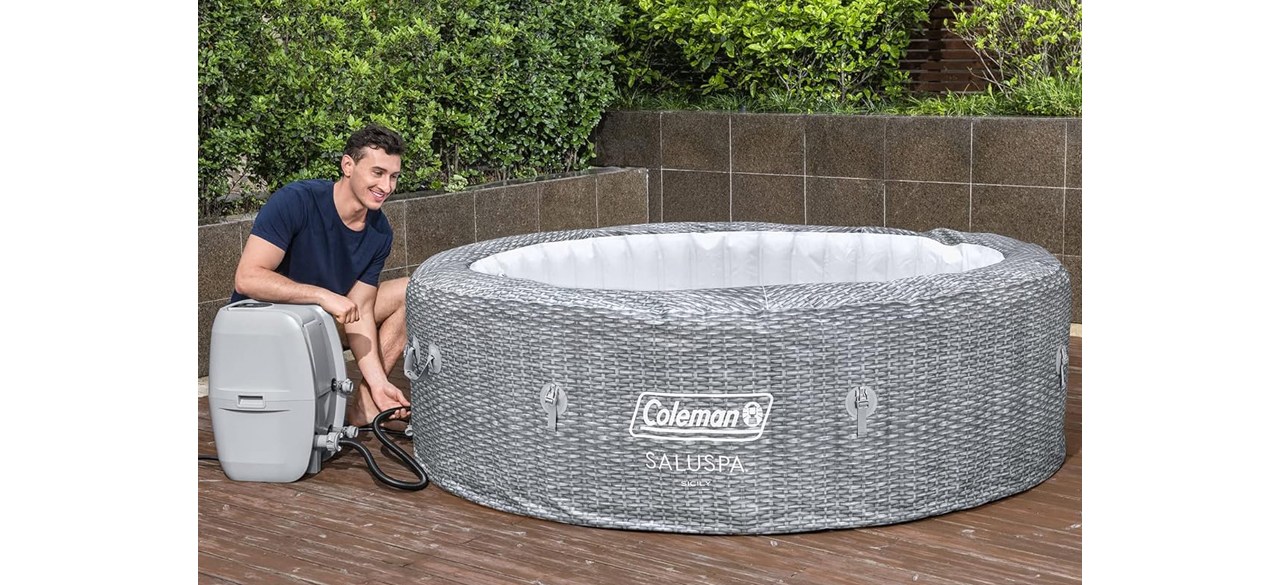 25% OFF
The 180 bubbling jets make this a soothing and relaxing choice. It seats up to seven people, so it's great for gatherings or large households. It has an automatic heating setting to keep it from freezing, even when not in use.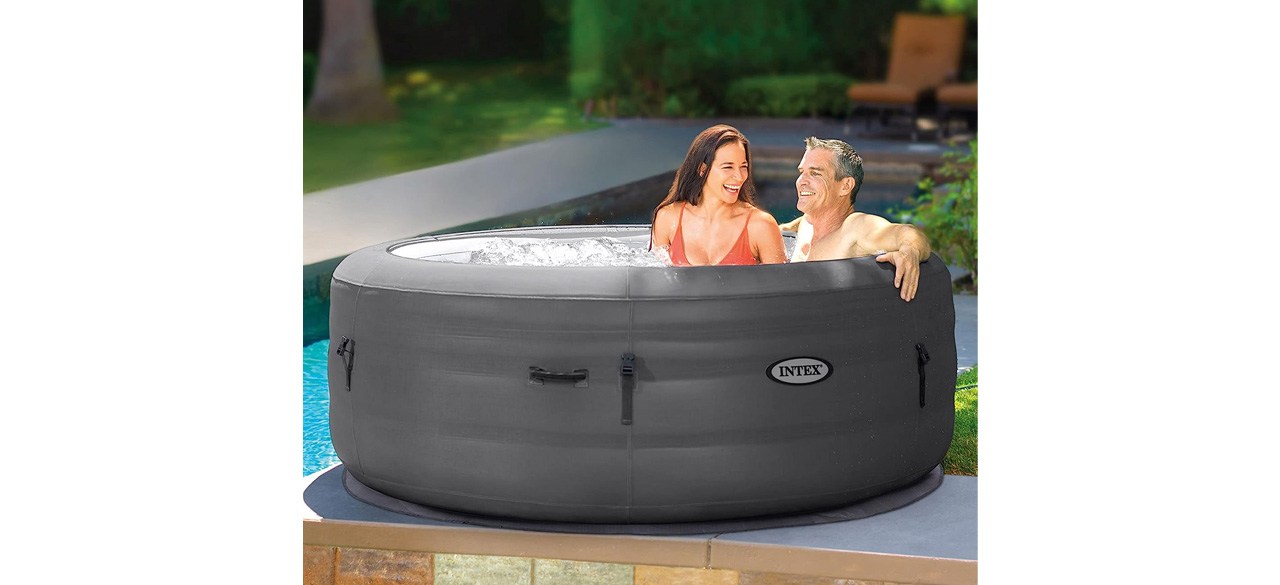 30% OFF
The SimpleSpa comfortably seats four. It has 100 bubble jets to soothe and relax users. There's a built-in hard water treatment system so the water feels gentle on your skin.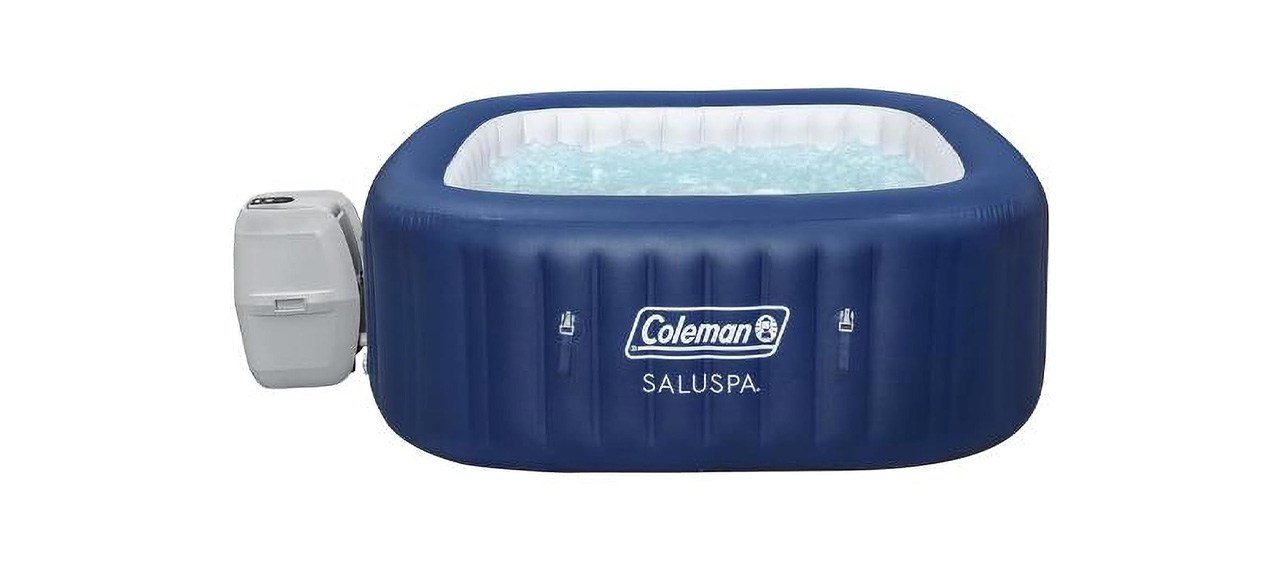 28% OFF + 23% OFF COUPON
If you're looking for the best Black Friday inflatable hot tub deals, this one should be high on your list. It seats four to six and has 140 air jets that create ample bubbles. The insulated cover keeps heat in to make it more eco-friendly.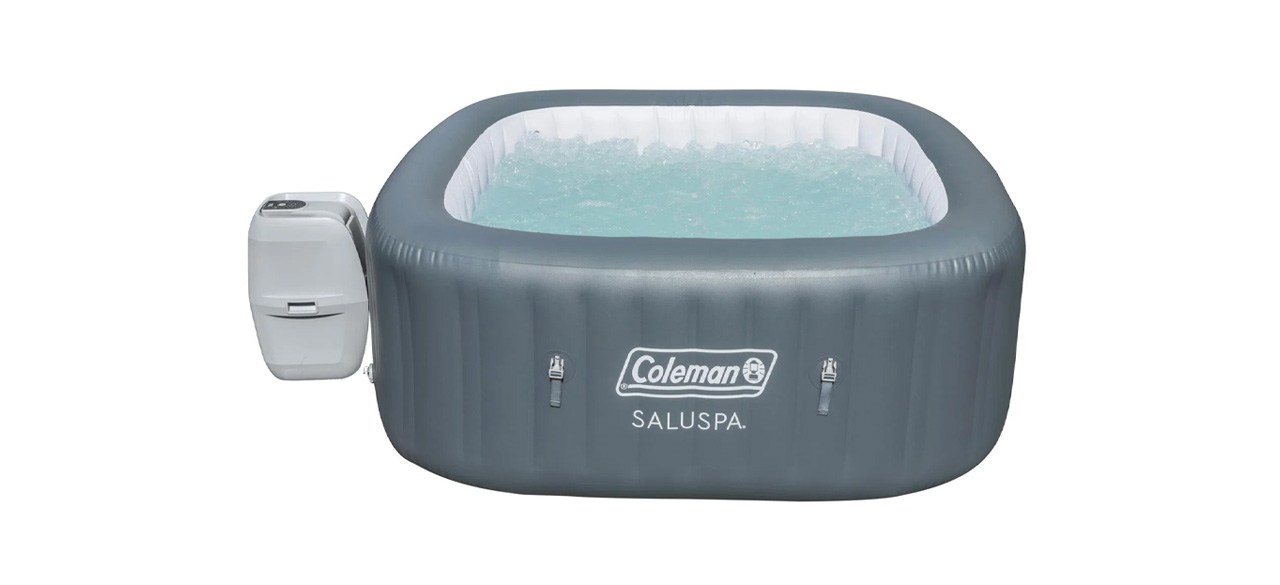 17% OFF
With a square design, this inflatable hot tub is good for small spaces. It can sit against a wall or in a corner and gives you slightly more room to sit for the amount of space it takes up, compared to a round hot tub. It has 114 jets and fits up to six.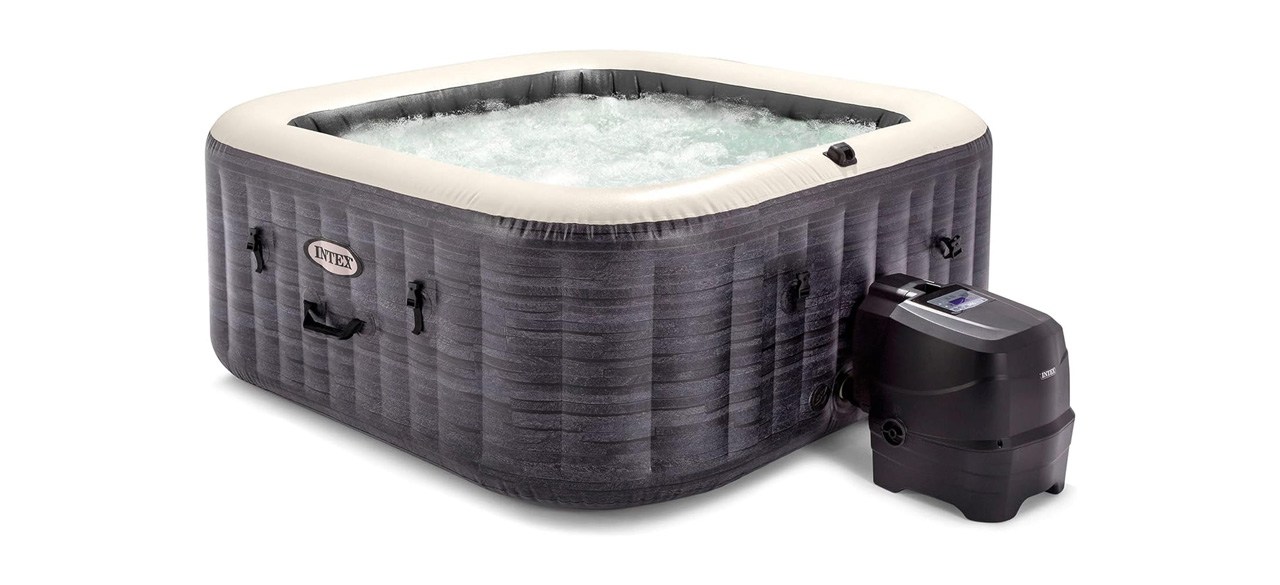 33% OFF
This inflatable hot tub set includes an energy-efficient cover and a wireless control panel to easily adjust your settings. It inflates quickly, so setting it up is easy.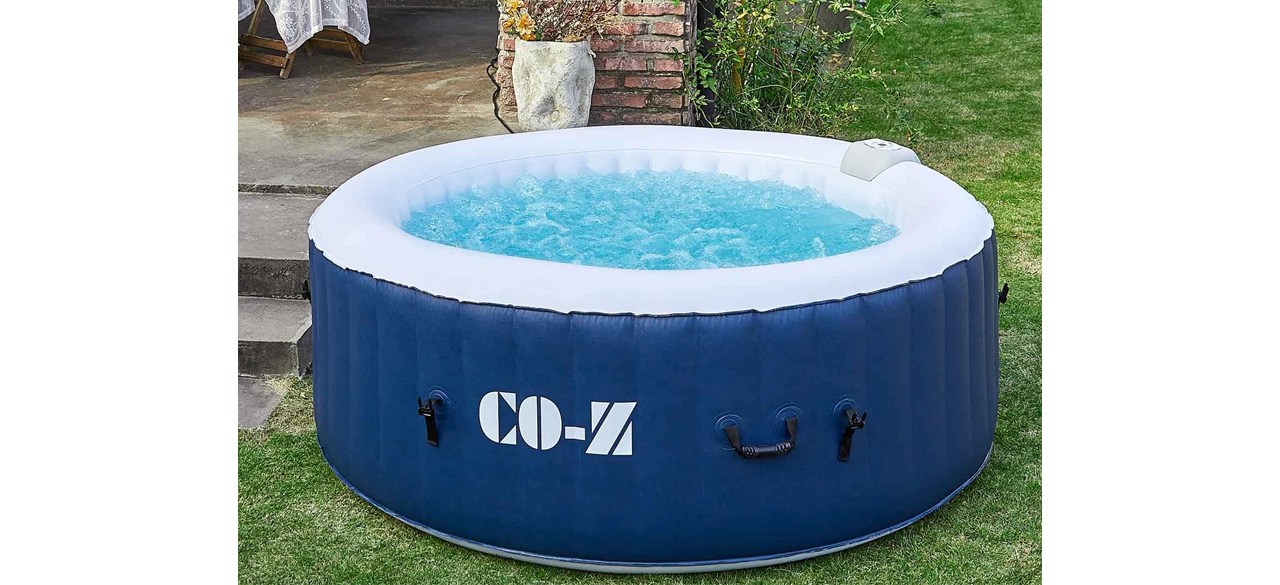 50% OFF
With 120 bubble jets, this hot tub provides a pleasant massage effect. It's easy to control the jets and the temperature straight from the control panel. It comes with a cover and a filtration system.
Small hard-shell hot tub deals
These small hard-shell hot tubs fit between two and four people. They're ideal for smaller yards and smaller budgets.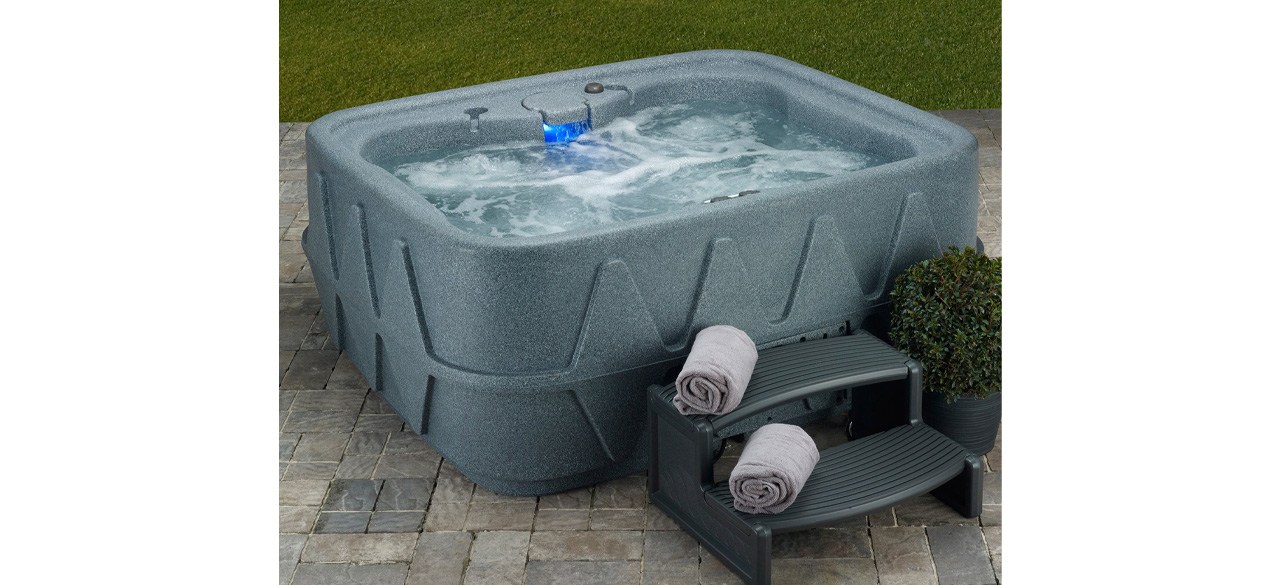 29% OFF
With 20 powerful jets and two speed settings, this four-person hot tub provides a relaxing massage experience. It has four molded captain's seats for a comfortable lounging experience and features a color-changing LED waterfall.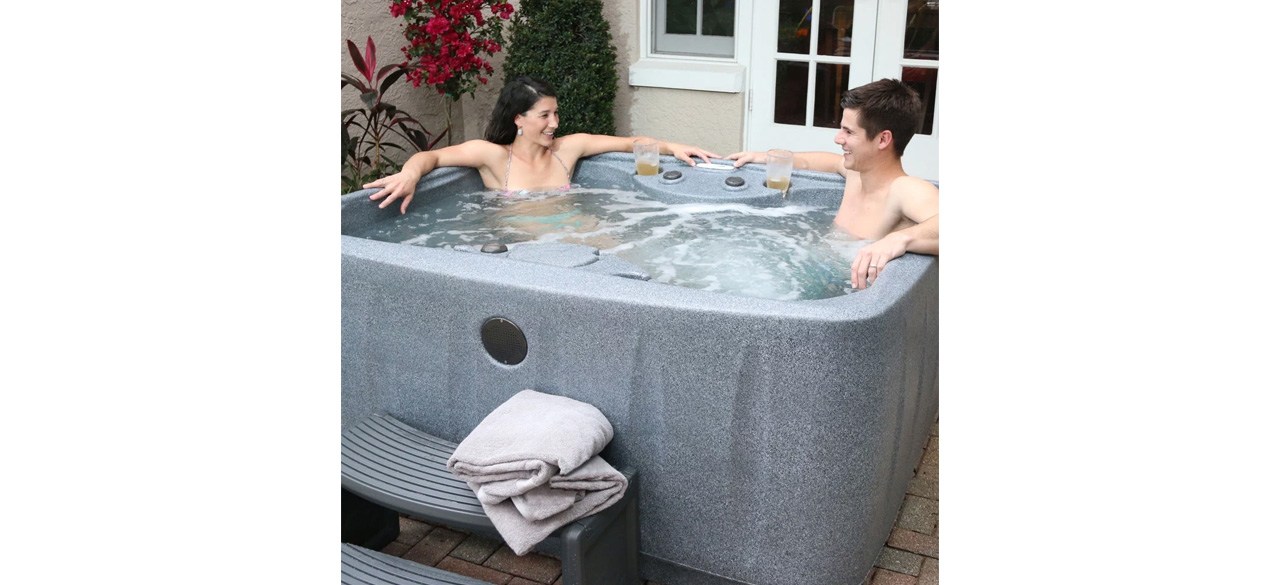 26% OFF
You can seat up to four in this compact yet comfortable hot tub. It has 12 durable stainless steel gets that target tired muscles for a hydrotherapy experience. It comes with a well-fitting cover that keep heat in and debris out.
Large hard-shell hot tub deals
If you're looking for a roomy, durable hot tub, you should opt for a large hard-shell model. These ones fit five or more people.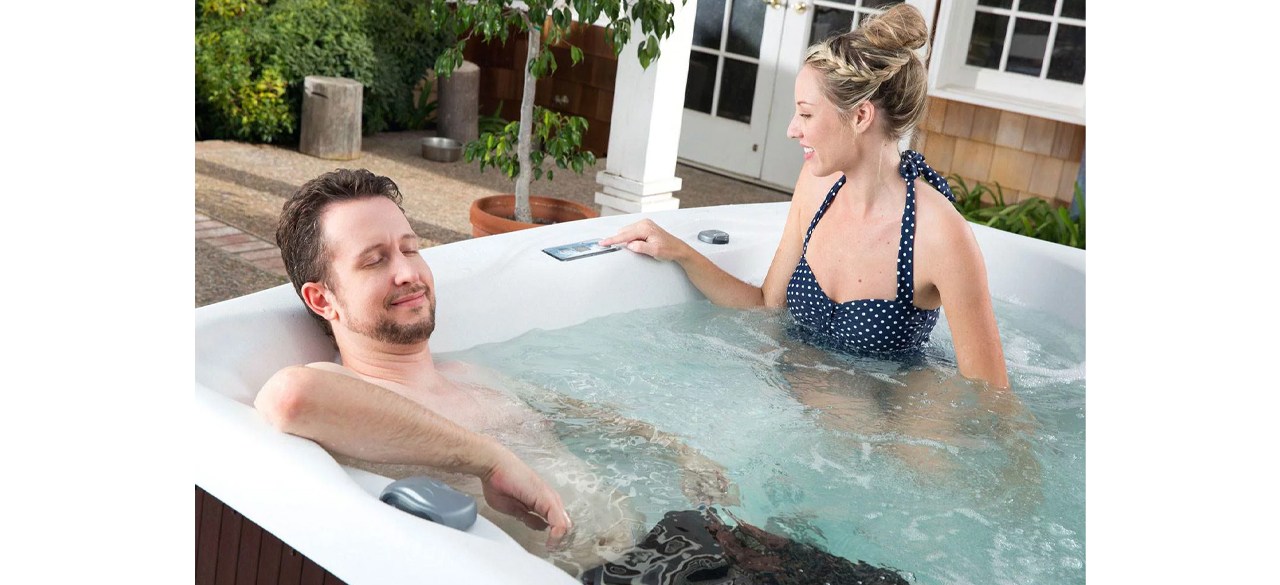 45% OFF
Seating up to five people, this is a reasonably spacious hot tub. It has a total of 65 jets, including calf jets and foot jets. The underwater lighting changes color and it has a soothing waterfall feature.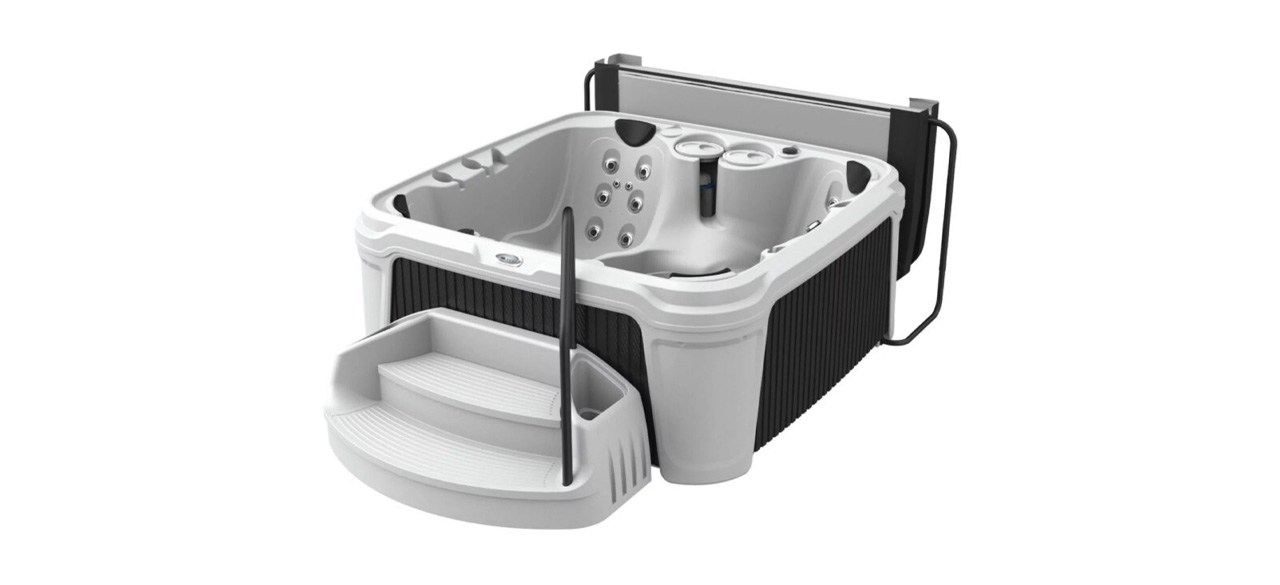 27% OFF
You can fit up to six people in this hot tub with a range of seating options. It has 35 stainless steel jets with two speed settings. We love that there's a built-in cooler for your drinks.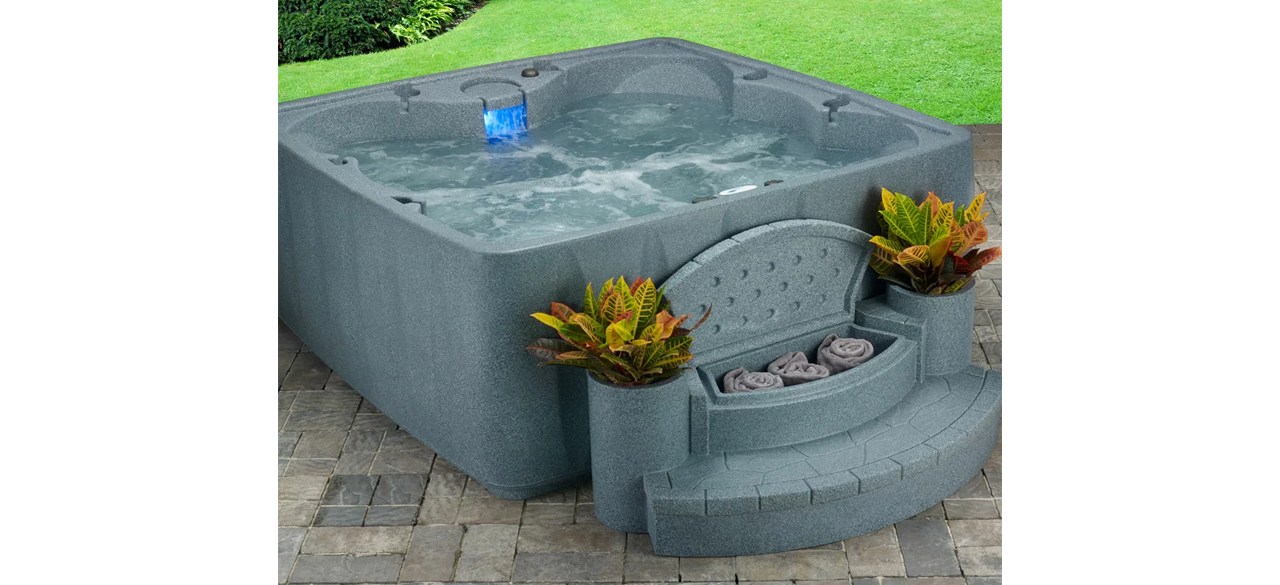 39% OFF
This spacious six-person hot tub features 29 jets, all of which target different muscle groups. We love the added cup holders and the comfortable seats. The color-changing LED waterfall looks great.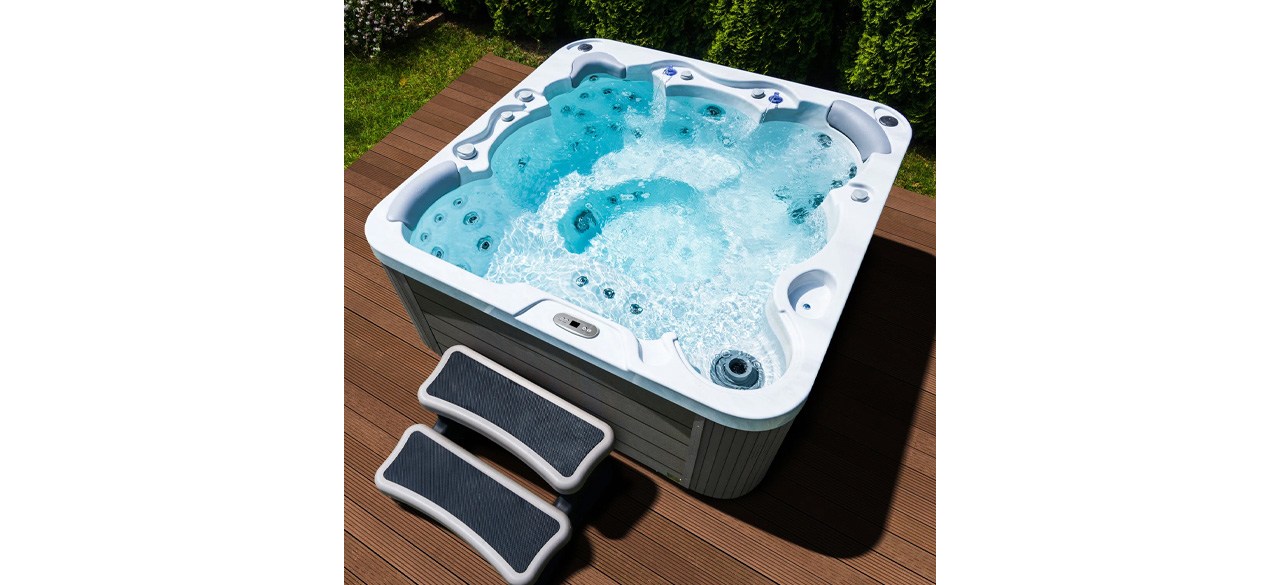 45% OFF
You can fit six people in this roomy hot tub. It has 46 powerful jets to give you a spa-like massage experience. It has timber-effect side panels that look great but don't have the maintenance requirements of wood.
Who has the best Black Friday hot tub deals?
Amazon has some of the best Black Friday hot tub deals around, especially on inflatable hot tubs. Due to its huge product catalog, there's generally a larger selection of hot tubs available at Amazon than anywhere else. However, it's also worth checking Walmart for hot tub deals on both inflatable and hard-sided hot tubs.
What to consider when buying a hot tub
Think about size. How big do you need your hot tub to be? If you're only ever going to use it alone or with a partner, you can save money by choosing a smaller model. However, if you want room for a large household or for parties, you'll need a bigger model.
Consider hot tub types. There are two main types of hot tubs: inflatable and hard-sided. Inflatable hot tubs are cheaper, easier to move around and can be packed down if you don't intend to use them for a while. Hard-sided hot tubs cost more but they have more powerful jets and are more durable and longer lasting.
Be flexible. If you're looking to save money, it can pay to be flexible. You're more likely to nab a great deal if you're willing to consider a range of brands and sizes.
Opt for a bundle. Make sure that everything you need is included, such as the filter and cover. If you buy all these items as a bundle, you're likely to save money compared to buying them separately.
Why trust our recommendations?
At BestReviews, we've been reviewing and recommending consumer products since 2014. We do so based on a combination of real-world testing and product research. Our deals editors have searched for the very best hot tub deals around. These deals are then checked by our writers and yet more editors. As the Black Friday sales approach, we regularly update this article to reflect the latest and best deals.
Want to shop the best products at the best prices? Check out Daily Deals from BestReviews.
Sign up here to receive the BestReviews weekly newsletter for useful advice on new products and noteworthy deals.
Lauren Corona writes for BestReviews. BestReviews has helped millions of consumers simplify their purchasing decisions, saving them time and money.
Copyright 2023 BestReviews, a Nexstar company. All rights reserved.