This is an archived article and the information in the article may be outdated. Please look at the time stamp on the story to see when it was last updated.
Time Warner Cable has agreed to broadcast the final week of the Los Angeles Dodgers' regular season baseball on local broadcast station KDOC.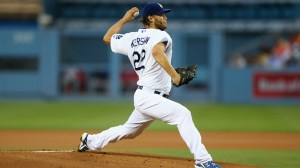 The move — in a show of goodwill to Los Angeles area baseball fans — enables millions of viewers throughout the region to watch the final six games of the regular season. The Dodgers are locked in a tight race to clinch the National League West Division title.
For much of the season, millions of Dodgers fans have been unable to see much of the action because Time Warner Cable is the only major pay-TV distributor in the region that offers sports channel Sports Net LA, which carries the Dodgers games.
On Monday, Time Warner Cable said it has secured an agreement to broadcast the final week of Dodger games, beginning on Sept. 22, on the independent broadcast station KDOC. Legendary broadcaster Vin Scully will call the games.
Click here to read the full story on LATimes.com.