This is an archived article and the information in the article may be outdated. Please look at the time stamp on the story to see when it was last updated.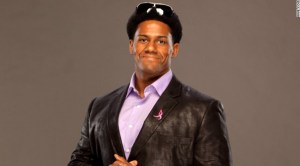 LOS ANGELES — WWE superstar wrestler Darren Young publicly came out as gay Thursday during an unplanned interview at LAX with the news entertainment website TMZ.
He is the first openly gay wrestler in the organization — which is the premier professional wrestling company — according to a tweet by WWE Executive Vice President Stephanie McMahon.
Young made the statement while at an airport baggage carrousel in Los Angeles after being asked if "a gay wrestler could be successful within the WWE."
"Absolutely. Look at me. Ya know. I'm a WWE superstar and to be honest with you, I'll tell you right now, I'm gay. And I'm happy. I'm very happy," Young said in response to the question.
Click here to read the full story at CNN.com.