This is an archived article and the information in the article may be outdated. Please look at the time stamp on the story to see when it was last updated.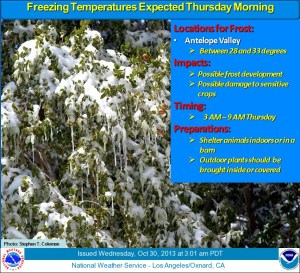 Bundle up! Even where there isn't a Frost Advisory, temperatures are going to be cold.
Be sure to bring in your pets, cover sensitive plants, and most importantly, check on your family, friends and neighbors.