This is an archived article and the information in the article may be outdated. Please look at the time stamp on the story to see when it was last updated.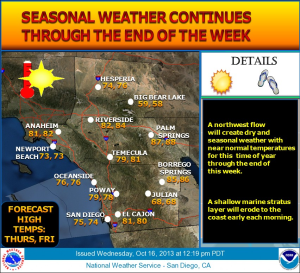 Mild weather is in store for the next several days. We're only going to see a slight shift of onshore and offshore winds, which means the cloud cover and temperatures will only vary slightly.
The weekend is going to be amazing, so start planning now.
If you're tired of pleasant weather, head to Pueblo Colorado, where a Freeze Warning is in effect.