This is an archived article and the information in the article may be outdated. Please look at the time stamp on the story to see when it was last updated.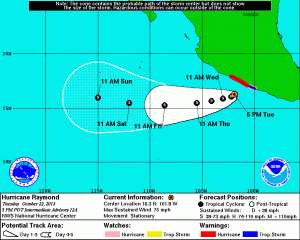 Hurricane Raymond is about one hundred miles south-southwest of Zihautanejo, Mexico. Maximum sustained winds are about 75 miles per hour, but it's not moving.
A Hurricane Warning is in effect for Tecpan De Galeana to Lazaro Cardenas, Mexico.