This is an archived article and the information in the article may be outdated. Please look at the time stamp on the story to see when it was last updated.
Widespread triple-digit temperatures were recorded across Southern California Monday as a sweltering heat wave that already shattered records was expected to peak, forecasters said.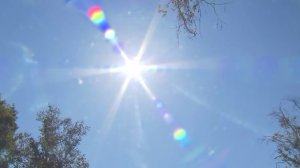 In anticipation of scorching temperatures across the southern part of the state, the National Weather Service issued an excessive heat warning for inland, desert and mountain areas, while a heat advisory went into effect for the coastal areas.
The extreme heat has the potential to break records, with temperatures running about 10 to 20 degrees above normal — and as much as 25 degrees locally — in the southwest part of the state, according to the forecast.
"Heat of this magnitude happens only a few times a year," the weather service said.
While forecasters anticipated the heat to peak Monday, more than a dozen temperature records were broken over the weekend, including some that been set decades before. Cities that experienced record-breaking heat on Sunday included Burbank, Palm Springs, Indio, Riverside, El Cajon, Chula Vista and Santa Ana, according to the National Weather Service.
Some of the hottest temperatures recorded Monday were in Palm Springs at 121 and Thermal at 122.
In order to keep cool, people across the region have been urged to limit outdoor activity, drink plenty of fluids and dress in lightweight clothing.
Children, the elderly and pets should not be left in a car, even for a short time and even if the windows are partially open.
"Temperatures can rise to life-threatening levels," the weather service warned.
To help Southern California residents beat the heat, cooling centers have opened in the following areas:
The scorching heat has also prompted state energy officials to issue a Flex Alert for Southern California; the alert is scheduled to go into effect at 10 a.m. and last through 9 p.m.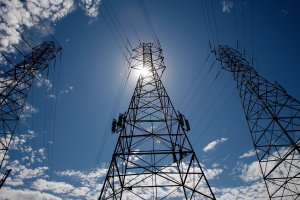 Consumers are encouraged to conserve electricity as the state's power grid will likely be strained again due to excessive demand.
In order to avoid power outages, residents have been asked to set air conditions to 78 degrees or higher, turn off all unnecessary lights and limit the usage of major appliances until after 9 p.m.
Metrolink trains will also run slower starting at 11 a.m. because of the scorching heat, according to spokeswoman Sherita Coffelt. She explained it was a precautionary measure because the rails expand on very hot days, leading to a risk of damage.
As a result, passengers should expect delays of between 10 and 45 minutes, Coffelt said.
The extreme heat coupled with lower humidity levels has also prompted the weather service to warn of extreme fire danger through Tuesday, including in Santa Barbara County where the massive Sherpa Fire continued to rage near Goleta.
Sundowner winds have also been a major concern for the region, as gusts on Sunday night reached up to 49 mph in Refugio, not far from the burn area, according to the weather service.
As of Monday morning, the wildfire had burned 7,893 acres and was 54 percent contained. A red flag warning has been issued in the area.
Some relief from the heat will be in store the remainder of the week, as temperatures are expected to gradually cool.
Forecasters predict the heat will decrease by 5 to 10 degrees Tuesday, although the hottest valleys, foothills and desert areas will continue to experience triple-digit temperatures.
Extreme fire danger through Tuesday. Red Flag Warnings in effect! #LAweather #LAheat #heatwave #SherpaFire pic.twitter.com/iQYppouwlM

— NWS Los Angeles (@NWSLosAngeles) June 20, 2016